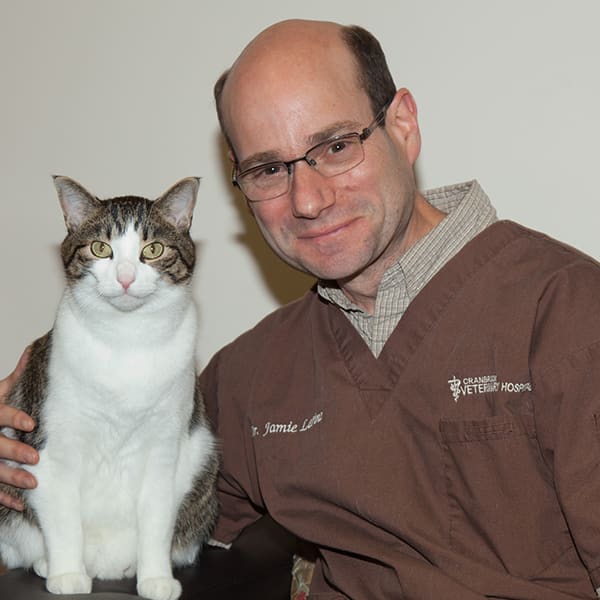 Dr. Jamie Levine
Dr. Levine enjoys all aspects of the practice, especially, diagnostic, ultrasound, cytology, and the challenges of medical and surgical conditions. He loves working with clients and their pets. Learning new skills, technologies, and continually expanding his veterinary knowledge is important to him.
When he is not at the veterinary practice Jamie is an avid hiker, skier, photographer and enjoys the wilderness areas around southeastern British Columbia.
Jamie graduated from Guelph Ontario Veterinary College in 1987. Dr Jamie Levine has been with the Cranbrook Veterinary Hospital since 1991 and became a business partner with Dr Bob Clark in 1995.