Our East Kootenay vets use the advanced diagnostic tools in our in-house lab to test and diagnose your pet's medical conditions and symptoms and create customized treatment plans to meet their needs.  
Laboratory & Diagnostics
We use electromagnetic radiation among other tools for diagnostic imaging. With these tools, we can produce very detailed images of your pet's internal structures.
At Cranbrook Veterinary Hospital, we have advanced tools to help accurately diagnose your pet's medical issues. We offer a variety of services, from cold lasers to digital radiology and ultrasounds. 
With our diagnostic capabilities, we are able to provide rapid diagnoses and present you with treatment options as quickly as possible so you and your primary care vet can stay informed.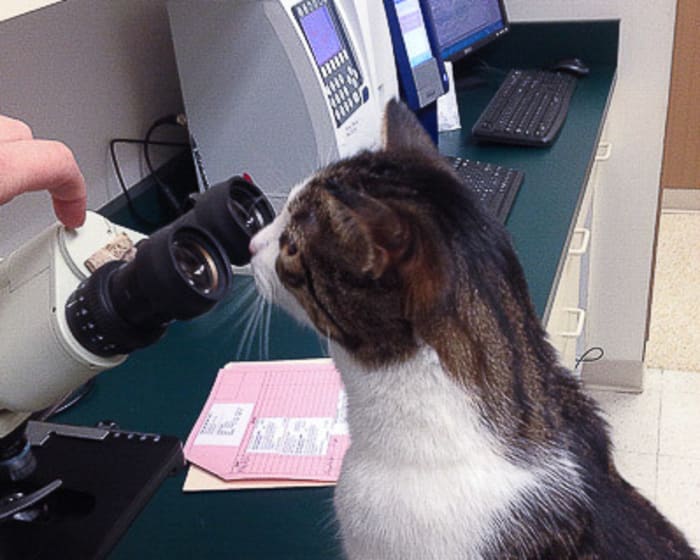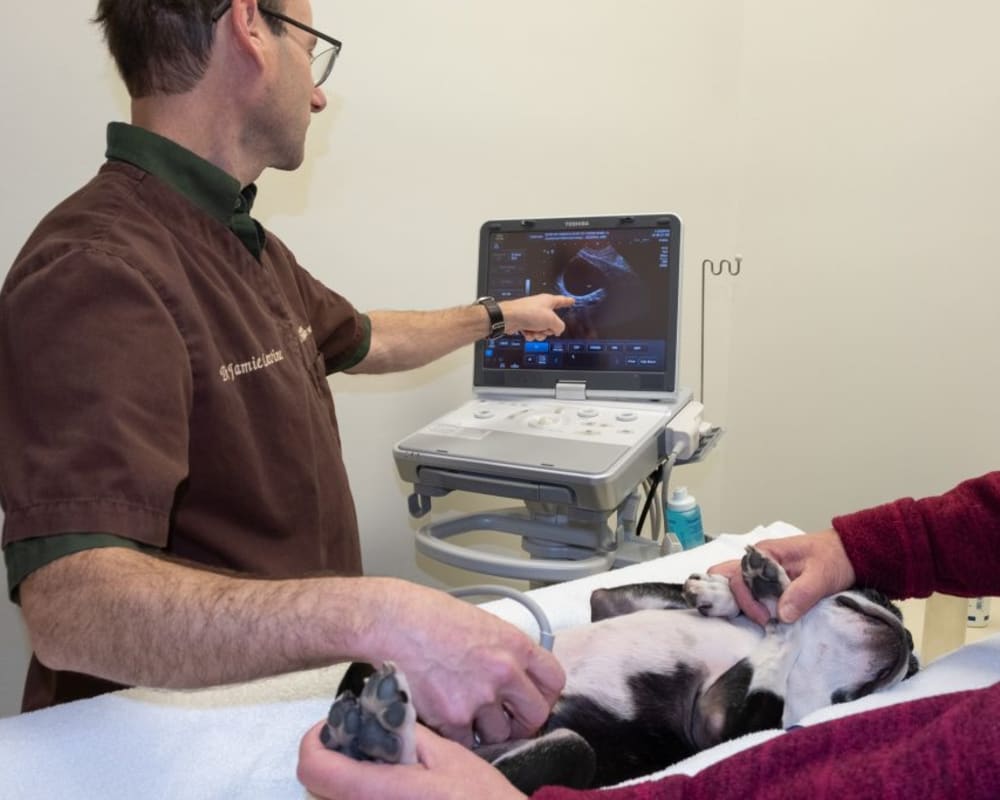 In-House Lab & Pharmacy
We are able to perform tests and get results quickly using our in-house laboratory. Our pharmacy is stocked with a range of diets and medications, allowing us quick access to the medications your pet needs while they're in our care. 
Our Diagnostic Services 
With our in-house diagnostic lab, we are proud to offer advanced diagnostic tools so our vets can best serve you and your pets.
Radiography (Digital X-Rays)

Using a radiograph (digital x-ray), we can examine your pet's internal systems to reveal information that may be invisible from the outside. 

Radiography is painless, safe, and non-invasive. It only uses low doses of radiation, so pregnant pets and very young pets are able to safely undergo the procedure.

Radiographs can be used to evaluate bones and organs, and diagnose conditions including chronic arthritis, bladder stones, spinal cord diseases, some tumors, and broken bones. 

Ultrasound

Ultrasound imaging describes the process of exposing part of your pet's body to high-frequency sound waves in order to produce a real-time image of the inside of your pet's body.

Because we capture ultrasound images in real-time, we can see the structure and movement of your pet's internal organs, as well as blood flowing through the blood vessels. 

Cardiac UItrasound

Cardiac ultrasounds use the technology described above to create a real-time image of your pet's heart. This diagnostic test is able to detect heart issues in your pet so that our veterinarians can intervene and treat their condition before it advances. 

A cardiac ultrasound is a great way to find out if there are any issues in your pet's heart, such as heart disease.