Dr. Bob Clark is the founder of Cranbrook Veterinary Hospital, who continues to care for pets, even in his retirement.
Book An Appointment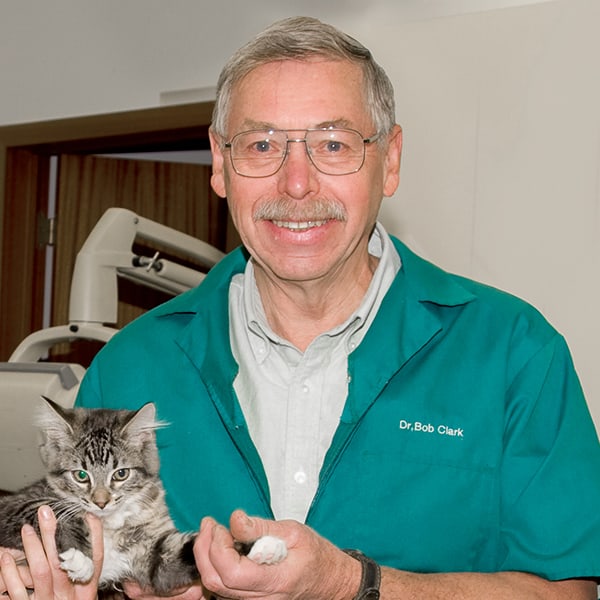 Dr. Bob Clark
Dr. Clark was the founder of Cranbrook Veterinary Hospital in 1975. He became business partners with Dr. Jamie Levine in 1995. He is mostly retired, but still is a fine surgeon, and comes into the hospital to do occasional surgeries and appointments when Dr. Levine and the other associates need him.
Retirement is not idle for Bob as he sings and plays bass guitar and harmonica in several bands. He operates a hobby farm where he raises sheep and chickens. For breeding and competitions, he raises, breeds, and trains border collies for sheep herding trials. Bob also restores antique 1960s cars and he does all the bodywork and much of the mechanical work on his quality vintage cars.