Dr. Sylvia Hurdle is a veterinarian in East Kootenay, who is committed to researching the latest in veterinary technology.
Book An Appointment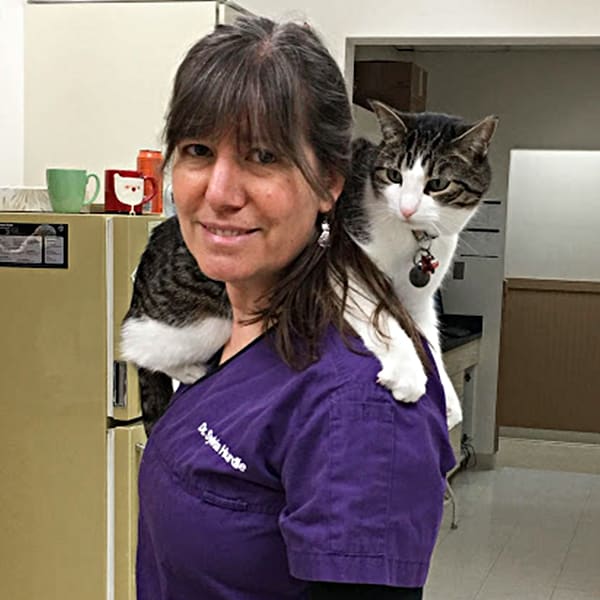 Dr. Sylvia Hurdle
Dr. Hurdle joined the Cranbrook Veterinary Hospital in 2015. She is dedicated to her skills in our general practice and is experienced in veterinary dentistry, surgery, diagnostic medicine, and patient care. She continually strives to improve her veterinary skills and techniques with a commitment to researching the latest technologies.
Sylvia graduated from Guelph Veterinary College in 1991. After owning her practice in Ottawa, she moved west and worked at veterinary hospitals in Canmore and Jasper before joining us in 2015.
She enjoys skiing (downhill and cross-country), as well as hiking, canoeing, and riding horses.